Foreign Foods - Episode 1 from Persnickety on Vimeo.
Note that I am fully fledged sick and thus puffy and paler than normal. I also apologise for the volume of the slurp-age...it surprised me as much as it surprised you. Mind you that second bite was a vegetable of much liquid so normally I am not that loud when eating.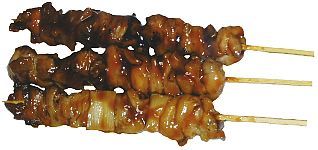 Yakitori -
... grilled chicken, is a Japanese type of skewered chicken.
It is made from several bite-sized pieces of chicken meat, or chicken offal, skewered on a bamboo skewer and barbecued, usually over charcoal. One of the most popular kind which is prepared with chicken thighs and leek.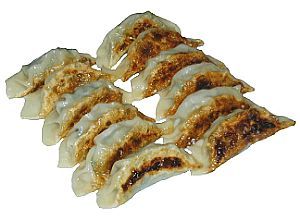 Gyoza -
...typically consist of a ground meat and/or vegetable filling wrapped into a thinly rolled piece of dough, which is then sealed by pressing the edges together or by crimping.